Introduction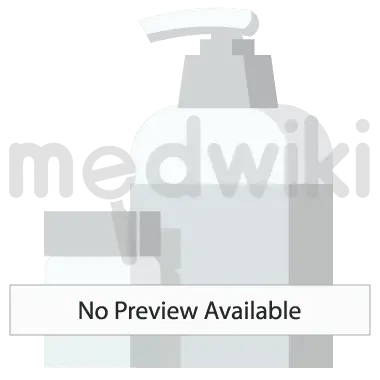 Introduction to Tervis Forte DS Syrup
To minimize the risk of stomach upset it is recommended to take Tervis Forte DS Syrup with a meal It is important to follow your doctors prescribed schedule and take the medication regularly at evenly spaced intervals Taking it at the same time each day can help you remember to take it The dosage will vary depending on your medical condition but it is crucial to complete the full course of this antibiotic as directed by your doctor Even if you start feeling better do not stop taking the medication early By doing so you may allow some bacteria to survive leading to a potential recurrence or worsening of the infection Common side effects of this medication include vomiting nausea and diarrhea These side effects are typically mild but if they persist or bother you inform your doctor Prior to taking the medication inform your doctor if you are allergic to any antibiotics or if you have kidney or liver problems It is also important to disclose all other medications you are taking to your healthcare team as they may interact with this medication or be affected by it When prescribed by a doctor this medication is generally considered safe for use during pregnancy and breastfeeding
USES IN
BENEFITS OF
Tervis Forte DS Syrup contains two different medicines that work together to kill the bacteria that cause infections. Amoxicillin belongs to a group of medicines called penicillins that work by stopping the growth of bacteria. Clavulanic Acid is a beta-lactamase inhibitor that reduces resistance and enhances the activity of Amoxycillin against bacteria.

Tervis Forte DS Syrup can be used to treat many different bacterial infections such as ear, sinus, throat, lung, urinary tract, skin, teeth, joints, and bones. This medicine usually makes you feel better within a few days, but you should continue taking it as prescribed even when you feel better to make sure that all bacteria are killed and do not become resistant.
India's Largest Platform
For Health Care Videos
Medwiki is a channel that provides reliable and accurate information on medications and their use. Our team of pharmacists and medical experts answer common questions about medications, including how they work, how to take them correctly, and potential side effects.
We understand that there is a vast amount of information available online about medications, and it can be overwhelming and difficult to know who and what to trust. That's why we created Medwiki – to provide actionable information that helps you understand your medications and make informed decisions about your health.
Whether you have questions about a specific medication or want to learn more about a particular condition, our pharmacists are here to help. Subscribe to our channel today and join our community of over 500,000 viewers!
@2023 Medwiki Pvt Ltd. All Rights Reserved