Introduction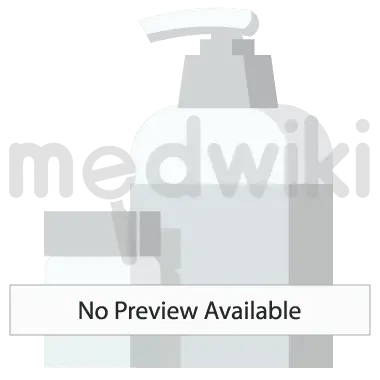 Introduction to Tenpose NF 20mg Tablet
Tenpose NF 20mg Tablet is prescribed for the treatment of high blood pressure and certain types of abnormal heartbeat arrhythmia The dosage will be determined based on your specific condition and response to the medication It is important to follow the doctors instructions and take the medication as prescribed Take it on an empty stomach and try to maintain a consistent time each day for administration Even if you start feeling better continue taking the medication as it still provides beneficial effects Suddenly stopping the medication could worsen your condition Common side effects of Tenpose NF 20mg Tablet include tiredness weakness cold fingers and toes Raynaud phenomenon irregular or slow heartbeat numbness in fingers and breathlessness Nausea vomiting and diarrhea may also occur If these side effects become bothersome or persist consult your doctor Most side effects are temporary and tend to improve as your body adjusts to the medication Do not use this medication if you have asthma very slow or irregular heartbeats or a serious heart condition such as heart failure Inform your doctor if you have kidney or liver problems or chronic obstructive pulmonary disease COPD before taking Tenpose NF 20mg Tablet Avoid consuming alcohol as it may interfere with the effectiveness of the medication If the medication causes dizziness refrain from driving Consult your doctor about the safety of taking this medication if you are pregnant or breastfeeding
USES IN
Hypertension (high blood pressure)
Angina (heart-related chest pain)
BENEFITS OF
Tenpose NF 20mg Tablet belongs to a group of medicine called beta-blockers. It blocks the effect of some chemicals on your heart and blood vessels. This slows down the heart rate and helps the heart beat with less force thereby lowering your blood pressure. This also reduces your risk of having a stroke, heart attack, or other heart and kidney problems in the future.

Tenpose NF 20mg Tablet changes the way your body reacts to a hormone called epinephrine. It works quickly to reduce physical symptoms of anxiety such as palpitations, sweating, and shaking. It has few side effects and may be a useful alternative if you get bad side effects from taking other anti-anxiety medicines.

Tenpose NF 20mg Tablet is commonly used to stabilize heart rhythms. It helps in stopping an abnormal rhythm while it is happening, preventing its occurrence in the first place or slowing down the heart rate during an episode to make it more comfortable for you.

By lowering your blood pressure and making it easier for your heart to pump blood around your body, Tenpose NF 20mg Tablet ensures a sufficient supply of oxygen to the heart. This will reduce the chances of having a heart attack in the future.

Tenpose NF 20mg Tablet makes sure that your heart is getting a good supply of oxygen. Thus, making it less likely that you will suffer from heart related chest pain (angina). This medicine thus helps to increase your ability to exercise and go about your daily life more easily and confidently.

It is not fully established how Tenpose NF 20mg Tablet helps prevent migraines. This medicine may change electrical activity in the brain, reduce the flow of blood in your brain, or increase the activity in a region of the brain associated with migraines. By preventing and reducing the frequency of headaches, it can help you carry out your daily activities and have a better quality of life.
SIDE EFFECTS OF
Tiredness

Weakness

Raynaud phenomenon

Arrhythmia (irregular heartbeats)

Nausea

Vomiting

Diarrhea
Safety Advice For
check for risk indication explain below.
Hard risk
Moderate risk
Safe
Alcohol
It is unsafe to consume alcohol with Tenpose NF 20mg Tablet.
Pregnancy
Tenpose NF 20mg Tablet may be unsafe to use during pregnancy. Although there are limited studies in humans, animal studies have shown harmful effects on the developing baby. Your doctor will weigh the benefits and any potential risks before prescribing it to you. Please consult your doctor.
Breastfeeding
Tenpose NF 20mg Tablet is probably safe to use during breastfeeding. Limited human data suggests that the drug does not represent any significant risk to the baby.
Driving
Tenpose NF 20mg Tablet may cause side effects which could affect your ability to drive.
Tenpose NF 20mg Tablet may cause visual disturbances, hallucinations, fatigue, mental confusion, dizziness or tiredness. This may affect your driving ability.
Kidney
Tenpose NF 20mg Tablet is safe to use in patients with kidney disease. No dose adjustment of Tenpose NF 20mg Tablet is recommended.
However, inform your doctor if you have any kidney disease. Tenpose NF 20mg Tablet may be started with a low dose and then increased further. Regular monitoring of blood pressure is advisable for dose adjustment.
Liver
Tenpose NF 20mg Tablet should be used with caution in patients with liver disease. Dose adjustment of Tenpose NF 20mg Tablet may be needed. Please consult your doctor.
Regular monitoring of blood pressure is advisable for dose adjustment.
India's Largest Platform
For Health Care Videos
Medwiki is a channel that provides reliable and accurate information on medications and their use. Our team of pharmacists and medical experts answer common questions about medications, including how they work, how to take them correctly, and potential side effects.
We understand that there is a vast amount of information available online about medications, and it can be overwhelming and difficult to know who and what to trust. That's why we created Medwiki – to provide actionable information that helps you understand your medications and make informed decisions about your health.
Whether you have questions about a specific medication or want to learn more about a particular condition, our pharmacists are here to help. Subscribe to our channel today and join our community of over 500,000 viewers!
@2023 Medwiki Pvt Ltd. All Rights Reserved