Introduction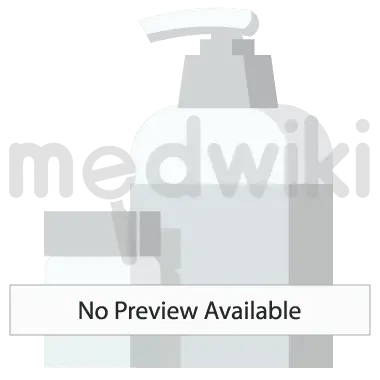 Introduction to Teno 25mg Tablet
Teno 25mg Tablet has multiple purposes including relieving symptoms caused by an overactive thyroid gland It can be prescribed alone or in combination with other medications The dosage and frequency are determined by the condition and its severity You can take it on an empty stomach or with a meal but it is important to take it regularly at the same time each day for maximum benefit It may take a few weeks before you experience the full effects and in some cases you may need to continue taking it for life Even if you feel well it is important to maintain the medication as stopping it can worsen your condition especially since most people with high blood pressure do not experience noticeable symptoms The common side effects of Teno 25mg Tablet include fatigue slow heart rate dizziness diarrhea and nausea However these side effects are usually mild and shortlived Some individuals may also experience shortness of breath or low blood pressure To minimize the risk of side effects your doctor may start you on a low dose and gradually increase it If the side effects persist or bother you it is important to consult your doctor Before taking Teno 25mg Tablet inform your doctor about any liver problems you may have It may not be suitable for individuals with a slow heart rate severe circulation problems severe heart failure or low blood pressure Pregnant or breastfeeding women should also consult their doctor before using this medication Discuss with your doctor to determine if Teno 25mg Tablet is suitable for you Additionally regular blood pressure checks are necessary to ensure the medications effectiveness It is advised to avoid alcohol consumption as it can amplify certain side effects
USES IN Teno 25mg Tablet
Hypertension (high blood pressure)
Angina (heart-related chest pain)
SIDE EFFECTS OF Teno 25mg Tablet
Cold extremities

Fatigue

Slow heart rate

Nausea

Diarrhea
Similar Medicine
For information purposes only. Consult a doctor before taking any medicines.
Safety Advice For
check for risk indication explain below.
Hard risk
Moderate risk
Safe
Alcohol
Teno 25mg Tablet may cause excessive drowsiness with alcohol.
Pregnancy
Teno 25mg Tablet is unsafe to use during pregnancy as there is definite evidence of risk to the developing baby. However, the doctor may rarely prescribe it in some life-threatening situations if the benefits are more than the potential risks. Please consult your doctor.
Breastfeeding
Teno 25mg Tablet is probably unsafe to use during breastfeeding. Limited human data suggests that the drug may pass into the breastmilk and harm the baby.
Driving
Teno 25mg Tablet may decrease alertness, affect your vision or make you feel sleepy and dizzy. Do not drive if these symptoms occur.
Kidney
Teno 25mg Tablet should be used with caution in patients with kidney disease. Dose adjustment of Teno 25mg Tablet may be needed. Please consult your doctor.
Regular monitoring of blood pressure is recommended and can help in better dose adjustment.
Liver
There is limited information available on the use of Teno 25mg Tablet in patients with liver disease. Please consult your doctor.
India's Largest Platform
For Health Care Videos
Medwiki is a channel that provides reliable and accurate information on medications and their use. Our team of pharmacists and medical experts answer common questions about medications, including how they work, how to take them correctly, and potential side effects.
We understand that there is a vast amount of information available online about medications, and it can be overwhelming and difficult to know who and what to trust. That's why we created Medwiki – to provide actionable information that helps you understand your medications and make informed decisions about your health.
Whether you have questions about a specific medication or want to learn more about a particular condition, our pharmacists are here to help. Subscribe to our channel today and join our community of over 500,000 viewers!
@2023 Medwiki Pvt Ltd. All Rights Reserved