Introduction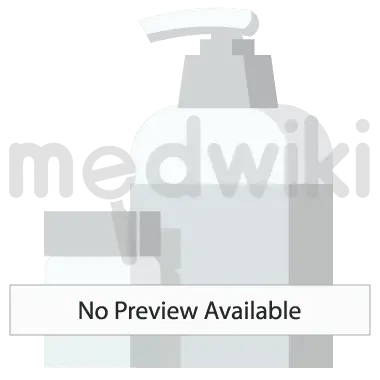 Introduction to Cadigesic Gel
For the effective use of Cadigesic Gel it is suggested to apply it on the affected area 2 to 4 times a day depending on the intensity of the pain It should be gently and evenly applied to the skin ensuring that it is well absorbed However it is advised to refrain from using it excessively or covering the treated area with a bandage or plaster It is important to note that Cadigesic Gel is generally considered safe with minimal side effects However some individuals may experience a skin rash itching reddening or a burning sensation on the skin In rare cases a skin rash may indicate a severe allergic reaction If you observe a rash accompanied by blistering it is imperative to promptly inform your doctor If you are pregnant or breastfeeding it is not recommended to use Cadigesic Gel Additionally if you are already taking diclofenac or other similar tablets it is advised not to use this gel
USES IN Cadigesic Gel
BENEFITS OF Cadigesic Gel
Cadigesic Gel belongs to a group of medicines called nonsteroidal anti-inflammatory drugs (NSAIDs). The gel is used to relieve pain, inflammation, and swelling in painful conditions that affect joints and muscles. It is easily available over the counter, has few serious side effects and there are many different brands. The gel should only be used for painful or swollen areas and should not be rubbed on the broken or damaged skin. It can help relieve pain in strains, sprains, bruises, backache, and sports injuries. It is also effective in treating pain caused by tendonitis (such as tennis elbow). This will help you go about your daily life more easily. If the injury is severe or lasts a long time, you may need stronger painkillers or physiotherapy.

Osteoarthritis is a condition that causes pain and stiffness in the joints. Cadigesic Gel can relieve pain and reduce inflammation and swelling in your joints. This will help you to go about your daily activities more easily and have a better, more active, quality of life. Gels can be especially useful if you have arthritis in your hands, knees, ankles, and feet. Mild symptoms of osteoarthritis can sometimes be managed by simple measures such as regular exercise, losing weight, good posture, and wearing suitable footwear.
SIDE EFFECTS OF Cadigesic Gel
Application site irritation
Similar Medicine
For information purposes only. Consult a doctor before taking any medicines.
Safety Advice For
check for risk indication explain below.
Hard risk
Moderate risk
Safe
Alcohol
No interaction found/established
Pregnancy
Cadigesic Gel is unsafe to use during pregnancy as there is definite evidence of risk to the developing baby. However, the doctor may rarely prescribe it in some life-threatening situations if the benefits are more than the potential risks. Please consult your doctor.
Breastfeeding
Cadigesic Gel is probably safe to use during breastfeeding. Limited human data suggests that the drug does not represent any significant risk to the baby.
Driving
No interaction found/established
Kidney
No interaction found/established
Liver
No interaction found/established
India's Largest Platform
For Health Care Videos
Medwiki is a channel that provides reliable and accurate information on medications and their use. Our team of pharmacists and medical experts answer common questions about medications, including how they work, how to take them correctly, and potential side effects.
We understand that there is a vast amount of information available online about medications, and it can be overwhelming and difficult to know who and what to trust. That's why we created Medwiki – to provide actionable information that helps you understand your medications and make informed decisions about your health.
Whether you have questions about a specific medication or want to learn more about a particular condition, our pharmacists are here to help. Subscribe to our channel today and join our community of over 500,000 viewers!
@2023 Medwiki Pvt Ltd. All Rights Reserved