Introduction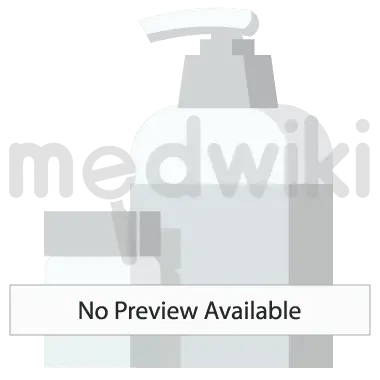 Introduction to Terapress 1mg Tablet 7s
Terapress 1 Tablet can be prescribed on its own or in combination with other medications It can be taken with or without food The dosage will be determined by your condition and response to the medication Its important to follow your doctors advice on what is best for you To fully benefit from this medication you should use it regularly even if you feel well High blood pressure typically has no noticeable symptoms If you stop taking the medication your blood pressure may increase putting you at risk of a heart attack or stroke In some cases you may need to take Terapress for the rest of your life The most common side effects of Terapress include dizziness drowsiness headache nausea and palpitations unusual beating of the heart Most side effects diminish as you become accustomed to the medication If the side effects are bothersome or persist consult your doctor To reduce the likelihood of dizziness rise slowly from a seated or lying position Terapress can also lower your blood pressure too much Some side effects may be serious and require immediate medical attention Your doctor can provide guidance on preventing or minimizing side effects If you are pregnant planning to become pregnant or breastfeeding consult your doctor before using Terapress Additionally talk to your doctor if you have heart failure liver disease kidney disease or if you are undergoing eye surgery for a cataract Regular blood pressure monitoring will be necessary while taking this medication
USES IN Terapress 1mg Tablet 7s
Hypertension (high blood pressure)
Benign prostatic hyperplasia
BENEFITS OF Terapress 1mg Tablet 7s
It is beneficial for managing high blood pressure and symptoms of an enlarged prostate. By relaxing blood vessels and prostate muscles, it helps lower blood pressure and eases urination difficulties associated with an enlarged prostate, improving overall quality of life.
SIDE EFFECTS OF Terapress 1mg Tablet 7s
Dizziness

Headache

Drowsiness

Low energy

Weakness

Palpitations

Nausea
Similar Medicine
For information purposes only. Consult a doctor before taking any medicines.
Safety Advice For
check for risk indication explain below.
Hard risk
Moderate risk
Safe
Alcohol
Limit alcohol intake, as it can worsen dizziness.
Pregnancy
Inform your doctor if you are pregnant or planning to become pregnant.
Breastfeeding
Consult your doctor before breastfeeding while on this medication.
Driving
Be cautious, especially at the beginning of treatment, as Terazosin may cause dizziness.
Kidney
Inform your doctor if you have kidney issues, as dosage adjustments may be necessary.
Liver
No specific precautions mentioned, but inform your doctor if you have liver problems.
India's Largest Platform
For Health Care Videos
Medwiki is a channel that provides reliable and accurate information on medications and their use. Our team of pharmacists and medical experts answer common questions about medications, including how they work, how to take them correctly, and potential side effects.
We understand that there is a vast amount of information available online about medications, and it can be overwhelming and difficult to know who and what to trust. That's why we created Medwiki – to provide actionable information that helps you understand your medications and make informed decisions about your health.
Whether you have questions about a specific medication or want to learn more about a particular condition, our pharmacists are here to help. Subscribe to our channel today and join our community of over 500,000 viewers!
@2023 Medwiki Pvt Ltd. All Rights Reserved