Introduction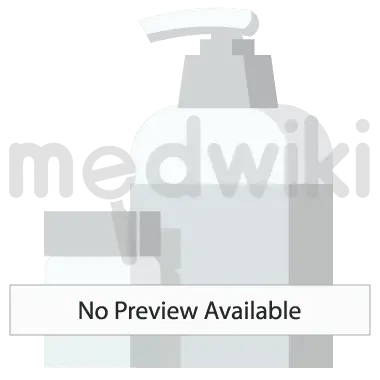 Introduction to Cadiflu-S Vaccine
The CadifluS Vaccine is administered through an injection into a muscle by a medical professional It is typically given before the onset of the cold season when the flu virus becomes more prevalent Typically only one injection is needed to provide protection for a year However it is recommended to receive the vaccine annually as new strains of the flu virus emerge frequently leading to the development of different vaccines It is particularly important to receive the CadifluS Vaccine if you are elderly or have chronic health conditions such as diabetes heart failure kidney failure or chronic obstructive pulmonary disease COPD The vaccine is also recommended for young children who are over six months old While the vaccine may cause mild side effects it is still preferable to being infected with the flu Influenza can result in thousands of deaths each year Some common side effects of the vaccine include headaches weakness tiredness and pain or swelling at the injection site These side effects typically resolve quickly However if any side effects persist or cause concern it is advisable to consult with a doctor Before receiving the injection it is important to inform your doctor if you have an illness accompanied by a high temperature or if you have had an allergic reaction to a vaccine in the past Additionally there may be interactions between the flu vaccine and other medications you are taking It is therefore important to discuss any other medications with your doctor While the vaccine can reduce flu symptoms it may not fully protect everyone It does not prevent illness from avian flu bird flu or the common cold If you are pregnant or breastfeeding it is recommended to consult with your doctor before receiving the vaccine
USES IN Cadiflu-S Vaccine
BENEFITS OF Cadiflu-S Vaccine
Influenza (flu) is a viral infection that attacks your respiratory system (nose, throat, and lungs). For most people, it gets better on its own. However, for people who are at a higher risk of becoming seriously ill such as elderly, young children, pregnant women, people with chronic long-term conditions (such as asthma, heart disease, and diabetes), people with weakened immune systems and residents of a nursing home should have the influenza vaccine (by injection) to provide protection.

Because the flu virus changes quickly and new strains appear regularly, a new vaccination is needed every year (even though you may have antibodies to a previous version). It is never 100% effective and some strains will be immune, but it is still your best defense against influenza and will reduce the seriousness of the illness if you get it. Influenza can be a serious illness and kills a large number of people every year. So, you should ask about this vaccine if you feel you are vulnerable.
SIDE EFFECTS OF Cadiflu-S Vaccine
Headache

Weakness

Injection site allergic reaction
Similar Medicine
For information purposes only. Consult a doctor before taking any medicines.
Safety Advice For
check for risk indication explain below.
Hard risk
Moderate risk
Safe
Alcohol
It is not known whether it is safe to consume alcohol with Cadiflu-S Vaccine. Please consult your doctor.
Pregnancy
Cadiflu-S Vaccine is generally considered safe to use during pregnancy. Animal studies have shown low or no adverse effects to the developing baby however, there are limited human studies.
Breastfeeding
Information regarding the use of Cadiflu-S Vaccine during breastfeeding is not available. Please consult your doctor.
Driving
Cadiflu-S Vaccine does not usually affect your ability to drive.
Kidney
There is limited information available on the use of Cadiflu-S Vaccine in patients with kidney disease. Please consult your doctor.
Liver
There is limited information available on the use of Cadiflu-S Vaccine in patients with liver disease. Please consult your doctor.
India's Largest Platform
For Health Care Videos
Medwiki is a channel that provides reliable and accurate information on medications and their use. Our team of pharmacists and medical experts answer common questions about medications, including how they work, how to take them correctly, and potential side effects.
We understand that there is a vast amount of information available online about medications, and it can be overwhelming and difficult to know who and what to trust. That's why we created Medwiki – to provide actionable information that helps you understand your medications and make informed decisions about your health.
Whether you have questions about a specific medication or want to learn more about a particular condition, our pharmacists are here to help. Subscribe to our channel today and join our community of over 500,000 viewers!
@2023 Medwiki Pvt Ltd. All Rights Reserved