Introduction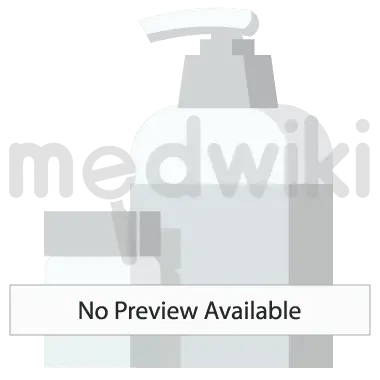 Introduction to Byescab 5% Lotion
Your doctor will provide instructions on how to properly use Byescab 5 Lotion and the appropriate dosage It is important to read the instructions accompanying the medicine to ensure correct usage Before applying the lotion ensure that your skin is clean dry and cool Thoroughly wash your entire body approximately 814 hours after using this medicine In most cases a single application is sufficient to treat the condition but if a second one is necessary wait at least 7 days It is possible for itching to persist for a few weeks after scabies treatment which is likely due to an allergic reaction to dead mites and not an indication of treatment failure The most common side effects of Byescab 5 Lotion include mild burning stinging or tingling at the application site These side effects are usually mild and not everyone may experience them If you have any existing skin conditions or allergies to medications food or other substances or if you have asthma inform your doctor before using the lotion While this medicine is generally considered safe it is advisable to consult your doctor if you are pregnant or breastfeeding for their advice
USES IN Byescab 5% Lotion
BENEFITS OF Byescab 5% Lotion
Scabies is a condition caused by tiny insects called mites that infest and irritate your skin. Byescab 5% Lotion is an anti-parasite medicine. It works by paralyzing and killing the mites and their eggs. Generally, the cream should be applied to the whole body except the face and head but follow your doctor's advice. It should be thoroughly washed off after 8-12 hours. Often one application is enough to treat the condition completely but sometimes a second one may be required a week later. This will get rid of the itching, swelling, and redness caused by mites. However, dead mites may still make you itch for some time.
SIDE EFFECTS OF Byescab 5% Lotion
Skin burn

Stinging sensation
Similar Medicine
For information purposes only. Consult a doctor before taking any medicines.
Safety Advice For
check for risk indication explain below.
Hard risk
Moderate risk
Safe
Alcohol
No interaction found/established
Pregnancy
Byescab 5% Lotion is generally considered safe to use during pregnancy. Animal studies have shown low or no adverse effects to the developing baby however, there are limited human studies.
Breastfeeding
Byescab 5% Lotion is probably safe to use during breastfeeding. Limited human data suggests that the drug does not represent any significant risk to the baby.
Driving
No interaction found/established
Kidney
No interaction found/established
Liver
No interaction found/established
India's Largest Platform
For Health Care Videos
Medwiki is a channel that provides reliable and accurate information on medications and their use. Our team of pharmacists and medical experts answer common questions about medications, including how they work, how to take them correctly, and potential side effects.
We understand that there is a vast amount of information available online about medications, and it can be overwhelming and difficult to know who and what to trust. That's why we created Medwiki – to provide actionable information that helps you understand your medications and make informed decisions about your health.
Whether you have questions about a specific medication or want to learn more about a particular condition, our pharmacists are here to help. Subscribe to our channel today and join our community of over 500,000 viewers!
@2023 Medwiki Pvt Ltd. All Rights Reserved