Introduction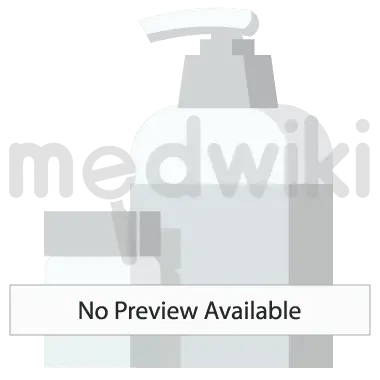 Introduction to Busuphan 2mg Tablet 10s
Busuphan 2mg Tablet can be taken with or without food but it is recommended to take it at the same time every day Your doctor will determine the appropriate dosage and frequency based on your condition which may change over time It is important to follow your doctors instructions and not misuse or exceed the recommended dose as this can lead to serious side effects The benefits of this medication may take several weeks or months to be noticeable so it is important to continue taking it unless otherwise instructed by your doctor Common side effects may include decreased blood cell count nausea vomiting and loss of appetite If these side effects are bothersome or severe inform your doctor as there may be ways to alleviate or prevent them Inform your doctor about your medical history including any bleeding disorders heart or liver disease prior radiation treatment or any ongoing infections Additionally notify your doctor of all medications you are currently taking as they may interact with Busuphan If you experience unusual bruising or bleeding dark or bloody stools or a sore throat contact your doctor immediately This medication is known to reduce blood cell count making one more susceptible to infections Regular blood tests are necessary to monitor your blood cell count as well as the function of your kidneys liver and heart while on this medication Both males and females should use effective contraception during treatment with Busuphan to prevent pregnancy
USES IN
Blood cancer (Chronic myeloid leukaemia)
BENEFITS OF
Blood cancer, also called leukemia, is a cancer of the blood-forming tissues, that decreases the bodys ability to fight infection. Busuphan 2mg Tablet kills or stops the growth of cancer cells and also prevents the multiplication of cancer cells. It is a potent and very toxic medicine and you should discuss the risks and benefits with your doctor. You should avoid drinking alcohol while having this treatment and drink plenty of water to stay hydrated.
SIDE EFFECTS OF
Decreased blood cells (red cells, white cells, and platelets)

Abdominal pain

Anxiety

Nausea

Vomiting

Loss of appetite

Decreased magnesium level in blood

Decreased potassium level in blood

Diarrhea

Fever

Headache

Increased glucose level in blood

Insomnia (difficulty in sleeping)

Stomatitis (Inflammation of the mouth)
Safety Advice For
check for risk indication explain below.
Hard risk
Moderate risk
Safe
Alcohol
It is not known whether it is safe to consume alcohol with Busuphan 2mg Tablet. Please consult your doctor.
Pregnancy
Busuphan 2mg Tablet is unsafe to use during pregnancy as there is definite evidence of risk to the developing baby. However, the doctor may rarely prescribe it in some life-threatening situations if the benefits are more than the potential risks. Please consult your doctor.
Breast feeding
Busuphan 2mg Tablet is unsafe to use during breastfeeding. Data suggests that the drug may cause toxicity to the baby.
Driving
It is not known whether Busuphan 2mg Tablet alters the ability to drive. Do not drive if you experience any symptoms that affect your ability to concentrate and react.
Kidney
Busuphan 2mg Tablet is probably safe to use in patients with kidney disease. Limited data available suggests that dose adjustment of Busuphan 2mg Tablet may not be needed in these patients. Please consult your doctor.
Liver
There is limited information available on the use of Busuphan 2mg Tablet in patients with liver disease. Please consult your doctor.
India's Largest Platform
For Health Care Videos
Medwiki is a channel that provides reliable and accurate information on medications and their use. Our team of pharmacists and medical experts answer common questions about medications, including how they work, how to take them correctly, and potential side effects.
We understand that there is a vast amount of information available online about medications, and it can be overwhelming and difficult to know who and what to trust. That's why we created Medwiki – to provide actionable information that helps you understand your medications and make informed decisions about your health.
Whether you have questions about a specific medication or want to learn more about a particular condition, our pharmacists are here to help. Subscribe to our channel today and join our community of over 500,000 viewers!
@2023 Medwiki Pvt Ltd. All Rights Reserved