Introduction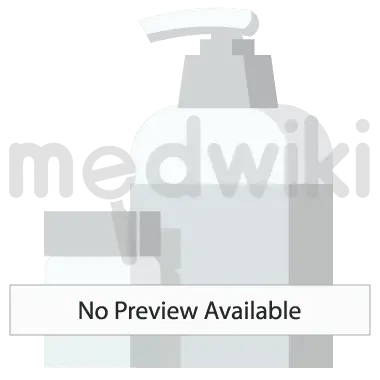 Introduction to Btpod 100mg Tablet
To ensure the effectiveness of Btpod 100mg Tablet it is advised to take it with food It is important to follow the schedule prescribed by your doctor and take it at evenly spaced intervals Taking it at the same time every day will help you remember to take it regularly The dosage of this medication will vary depending on the condition being treated It is crucial to complete the full course of the antibiotic as prescribed by your doctor even if you start feeling better Stopping the medication early may allow some bacteria to survive leading to a recurrence of the infection Please note that this antibiotic will not work for viral infections such as the flu or common cold It is important to only use antibiotics when necessary to avoid decreasing their effectiveness for future infections The common side effects of this medication may include rash nausea and diarrhea If you experience these side effects and they bother or concern you it is recommended to consult your doctor Taking this medication with food may help prevent indigestion and upset stomach Before using Btpod 100mg Tablet inform your doctor if you are allergic to any antibiotics or if you have any kidney or liver problems This medication is generally considered safe to use during pregnancy and breastfeeding if prescribed by your doctor However it is important to be aware that it may cause blurred vision drowsiness and dizziness If these symptoms occur refrain from driving or operating heavy machinery
USES IN Btpod 100mg Tablet
SIDE EFFECTS OF Btpod 100mg Tablet
Similar Medicine
For information purposes only. Consult a doctor before taking any medicines.
Safety Advice For
check for risk indication explain below.
Hard risk
Moderate risk
Safe
Alcohol
Consuming alcohol with Btpod 100mg Tablet does not cause any harmful side effects.
Pregnancy
Btpod 100mg Tablet is generally considered safe to use during pregnancy. Animal studies have shown low or no adverse effects to the developing baby however, there are limited human studies.
Breastfeeding
Btpod 100mg Tablet is safe to use during breastfeeding. Human studies suggest that the drug does not pass into the breastmilk in a significant amount and is not harmful to the baby.
Avoid prolonged use of Btpod 100mg Tablet, since it may have possible effects such as rash and diarrhea.
Driving
Btpod 100mg Tablet may decrease alertness, affect your vision or make you feel sleepy and dizzy. Do not drive if these symptoms occur.
Kidney
Btpod 100mg Tablet should be used with caution in patients with severe kidney disease. Dose adjustment of Btpod 100mg Tablet may be needed. Please consult your doctor.
Liver
Btpod 100mg Tablet is safe to use in patients with liver disease. No dose adjustment of Btpod 100mg Tablet is recommended.
India's Largest Platform
For Health Care Videos
Medwiki is a channel that provides reliable and accurate information on medications and their use. Our team of pharmacists and medical experts answer common questions about medications, including how they work, how to take them correctly, and potential side effects.
We understand that there is a vast amount of information available online about medications, and it can be overwhelming and difficult to know who and what to trust. That's why we created Medwiki – to provide actionable information that helps you understand your medications and make informed decisions about your health.
Whether you have questions about a specific medication or want to learn more about a particular condition, our pharmacists are here to help. Subscribe to our channel today and join our community of over 500,000 viewers!
@2023 Medwiki Pvt Ltd. All Rights Reserved